Back to School with… Marina Otero Verzier – Future Storage: Architectures to host the Metaverse
A series of three evening lectures that took place on Tuesday 18 October, 08 November and 22 November 2022.
For the first edition of Back to School with… we've invited architect and researcher Marina Otero Verzier to curate a series around the topic of architecture for data storage and digital infrastructures following the title "Future Storage: Architectures to host the Metaverse"
The world is experiencing an unprecedented demand for data storage. Data centre capacity dictates the rhythms of everyday life. It is critical to fields such as planning, climate science, and healthcare and fundamental to delivering developments in AI, the Internet of Things, and the Metaverse – which demand vast amounts of data stored for extended periods. As digital-data production is outpacing the scalability of today's storage solutions, data centre architecture becomes a critical site of investment and innovation. The largest commercial real estate services company globally, CBRE, recently launched a data centre division. Architecture and engineering firms such as Corgan, HDR, Gensler, AECOM, and Arup are also expanding their operations.

This thriving industry, however, is dependent on extractivist practices and involves vast energy consumption, land occupation, and CO2 emissions. It is fuelled by outdated notions of progress and endless growth. As a result, creating these profit-driven digital worlds results in the degradation of communities and ecosystems and puts the only world we all inhabit at risk.

In this series at the Independent School for the City we explored architecture paradigms for storing data attuned to socio-ecological challenges and the growing price of energy. We analyzed current trends and innovations in data storing architectures and behaviors that could reduce dependence on data center growth: From macro data centers ceding terrain to decentralized egde computing and micro centers, to data centres operating as a thermal urban infrastructures, and gardens being models for more-than-human data storing architectures.
PROGRAMME
#1 THE DESIGN OF DATA STORAGE
18 OCTOBER 2022, 19:00 – 21:00, DOORS OPEN AT 18:00 / WITH LECTURES BY MARINA OTERO AND IPPOLITO PESTELLINI LAPARELLI
In this first event Marina Otero, the series' curator, delivered the first public presentation on her project Future Storage: Architectures To Host The Metaverse, a research on worldwide data center design that received Harvard's Wheelwright Prize. It was followed by an online keynote lecture by architect Ippolito Pestellini Laparelli who has been working intensively on data infrastructures, and teaches a studio on data centers at the Royal College of Arts in London.
#2 THE TECHNOLOGY OF DATA STORAGE
08 NOVEMBER, 19:00 – 21:00, DOORS OPEN AT 18:00 / WITH MARINA OTERO IN CONVERSATION WITH CHRISTOPHER SCHLAEFFER
In this second event, keynote speaker Christopher Schlaeffer discussed data storage technologies, their evolution, politics, and current trends and innovations, such as macro data centers ceding terrain to decentralized edge computing and micro centers. Schlaeffer is a technology executive with a record in leading innovations in telecommunications, digital services, and infrastructures with a focus on societal change.
#3 THE FUTRE OF DATA STORAGE
TUESDAY 22 NOVEMBER, 19:00 – 21:00, DOORS OPEN AT 18:00 / WITH MARINA OTERO VERZIER, MONIKA SEYFRIED + PRE-BOOK LAUNCH OF ACID CLOUDS WITH NIELS SCHRADER, JORINDE SEIJDEL, ROEL AND BACKAERT
In this third event, we focused on alternative paradigms for data centers that instigate the creation, collection, ownership, and application of data as a strategic asset in the lands of the population instead of corporations. Our keynote speaker was Monika Seyfried (founder of Grow Your Own Cloud on an alternative architecture of data centers within the DNA of plants, creating data center gardens and forests, utilising the latest breakthroughs in biotechnology. The evening ended with a sneak preview of the forthcoming book Acid Clouds, by Niels Schrader, Jorinde Seijdel and Roel Backaert.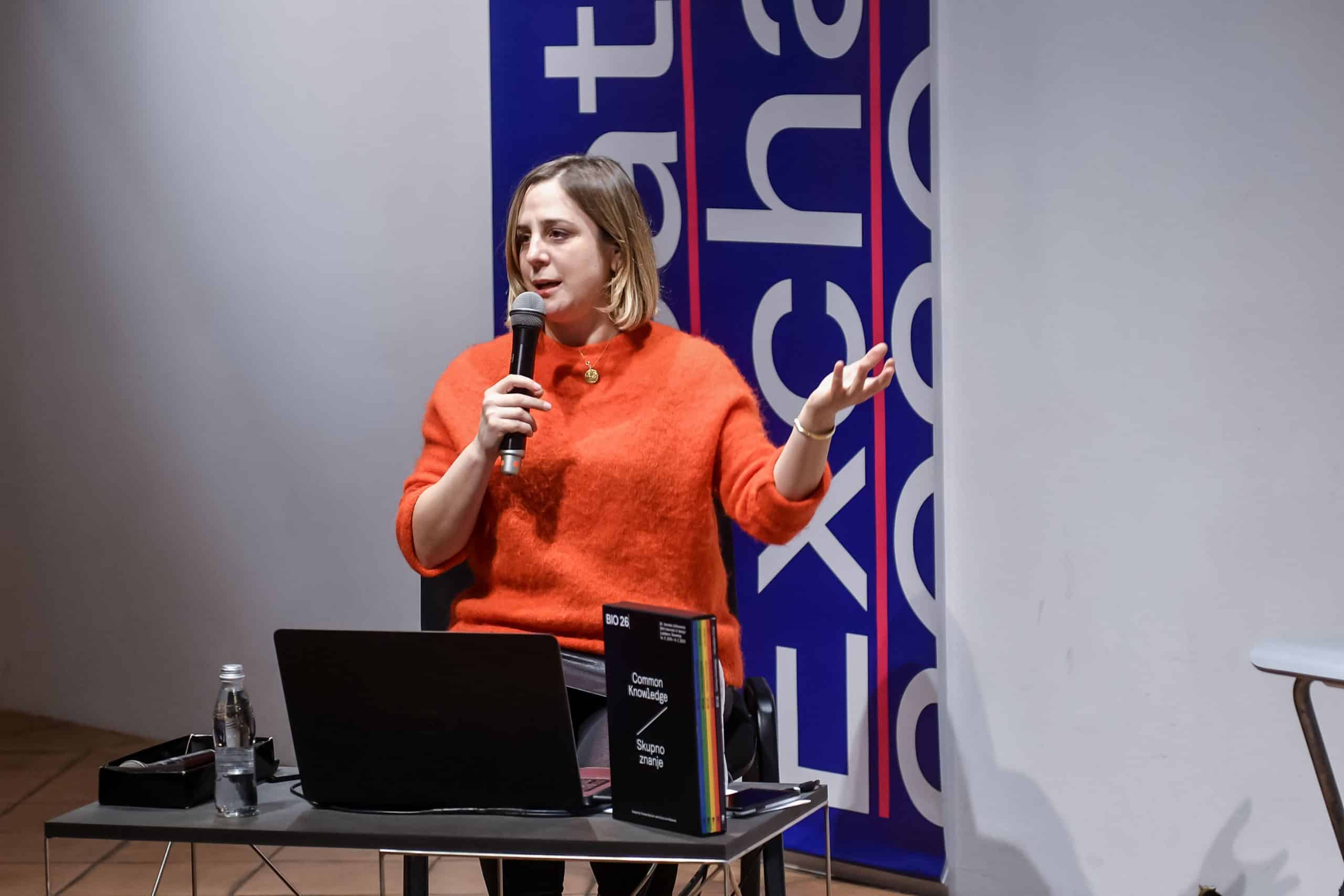 Marina Otero Verzier is an architect based in Rotterdam and Head of the Social Design Masters at Design Academy Eindhoven. From 2015-2022 she was the Director of Research at Het Nieuwe Instituut (HNI), the Dutch institute for Architecture, Design and Digital Culture. At HNI she led initiatives such as "Automated Landscapes", focusing on the emerging architectures of automated labour, and "BURN-OUT: Exhaustion on a planetary scale", instigating forms of care for multispecies, collective bodies. Otero has been a co-curator at the Shanghai Art Biennial 2021, curator of the Dutch Pavilion at the Venice Architecture Biennale in 2018, and chief curator of the 2016 Oslo Architecture Triennale. She has co-edited Lithium: States of Exhaustion (2021) More-than-Human (2020), Unmanned: Architecture and Security Series (2016-20), Architecture of Appropriation (2019), Work, Body, Leisure (2018), and After Belonging (2016), among others. Recently she won the prestigious GSD Wheelwright Prize with her proposal "Future Storage: Architectures to Host the Metaverse," examining new architecture paradigms for storing data and how reimagining digital infrastructures could meet the unprecedented demands facing the world today.
Ippolito Pestellini Laparelli is an architect and curator whose work encompasses technology, politics, design, and environmental practices. Formerly a partner at OMA, he founded the interdisciplinary agency 2050+ in Milan to deploy space as a medium rather than a goal. Ippolito teaches at the Royal College of Arts in London Data Matter, a research and design studio exploring the entangled relationship between data and the material world. His work has been shown internationally in various institutions, festivals, and exhibitions.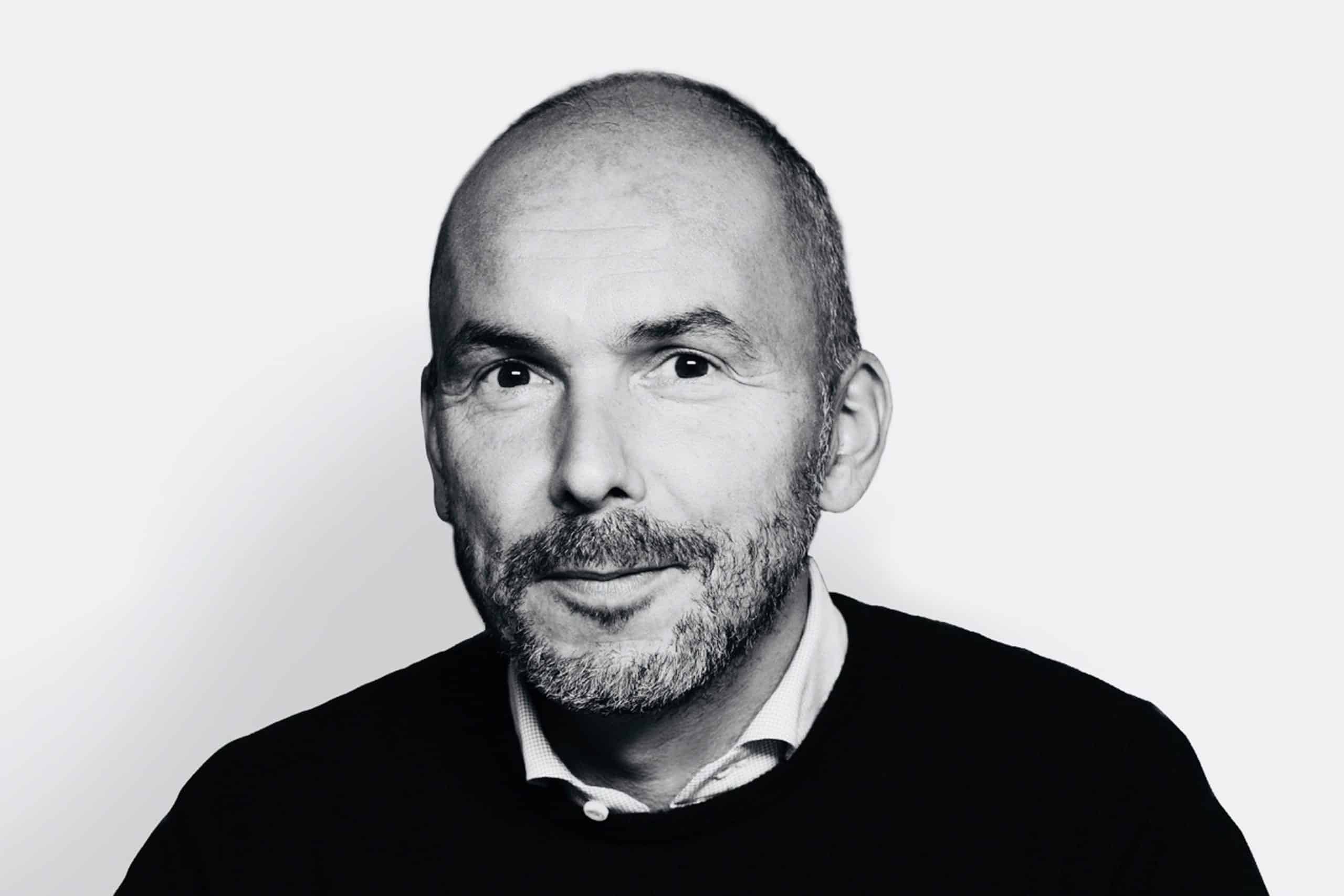 Christopher Schlaeffer is a European technology executive and serial entrepreneur. He is the Founder, Chairperson and CEO of London-based technology company NYOUM developing a contextual internet platform branded LOVE. He has previously served as Group Chief Commercial & Digital Officer of VEON (NASDAQ: VEON), Chief Product & Innovation Officer, Corporate Development Officer and Chief Strategy Officer of Deutsche Telekom (Xetra: DTE), Chief Marketing Officer of T-Mobile International and CEO of T-Online. Christopher is a Member of the Board at Amnesty International. Together with Andy Rubin, Larry Page, Sergey Brin, Peter Chou and Cole Brodman he unveiled the world's first mobile phone based on Android, T-Mobile G1. In 2007, he and Tim Cook closed Apple ́s first partnership on iPhone outside the US. Christopher has been recognized by the World Economic Forum as a Young Global Leader and ranked one of the Top50 Innovators To Watch. He is the Patron of iamtheCODE Foundation, dedicated to teach 1 million girls in marginalised communities how to code by 2030.
Monika Seyfried is an Interaction Designer who works across the disciplines of science, ethics and futures. She's a co-founder of the Grow Your Own Cloud project. Through her design work, Monika engages at the intersection of emerging technologies, digital media and the natural environment, creating sensory-rich, interactive spaces. Her passion is to build immersive experiences; mixed reality worlds that blend the digital and physical, working with a speculative mindset and experimenting with design approaches. In her latest work she's been exploring how design, art and science, in particular the field of biotechnology, can create immersive spaces for the creation of new futures. Her research focuses on how living systems and the natural world can help us to establish new perspectives on the future of technology and ecosystems. Monika's focus lies on the role of ethics in the design process. In recent years she was involved in European Commission research projects that explored topics of Critical Heritages, Fusion Energy Futures and Ethics & Technology collaborating with the institutions such as LSE, Newcastle University and IT University of Copenhagen.
ABOUT THIS SERIES
For Back to School with… we invite Professionals, makers and (critical) thinkers from inside and outside the field of architecture and urban design to share their most current thoughts, recent questions and latest or ongoing research. For each series we ask a professional guest to design and curate a lecture programme around one topic or question that has their urgent and great interest at this moment and to bring together different speakers to elaborate on the subject in three consecutive evening events.
This program pursues no greater ambition than to stimulate and provide space to exchange and commonly learn about latest research topics from other professionals and build up new knowledge for everyone who shares our curiosity.