WHO WE ARE
The Independent School for the City is a playground for all urban thinkers, do-ers and designers – based in Rotterdam, the Netherlands. It brings together critical and experimental ideas in the field of urban research, design, strategy and activism. Through a range of diverse activities, it offers a platform where urban professionals can meet to informally discuss the challenges facing the modern city.
The school is an initiative of Crimson Historians and Urbanists and ZUS and is rooted in their practices of combining a critical and activist approach to the city with effecting real change through architectural and planning projects. The independent school for the City is founded on a strong belief in an incremental instead of a tabula rasa approach to city planning which blurs the lines between critique and practice on the one hand, and research and policy on the other.
Meet our team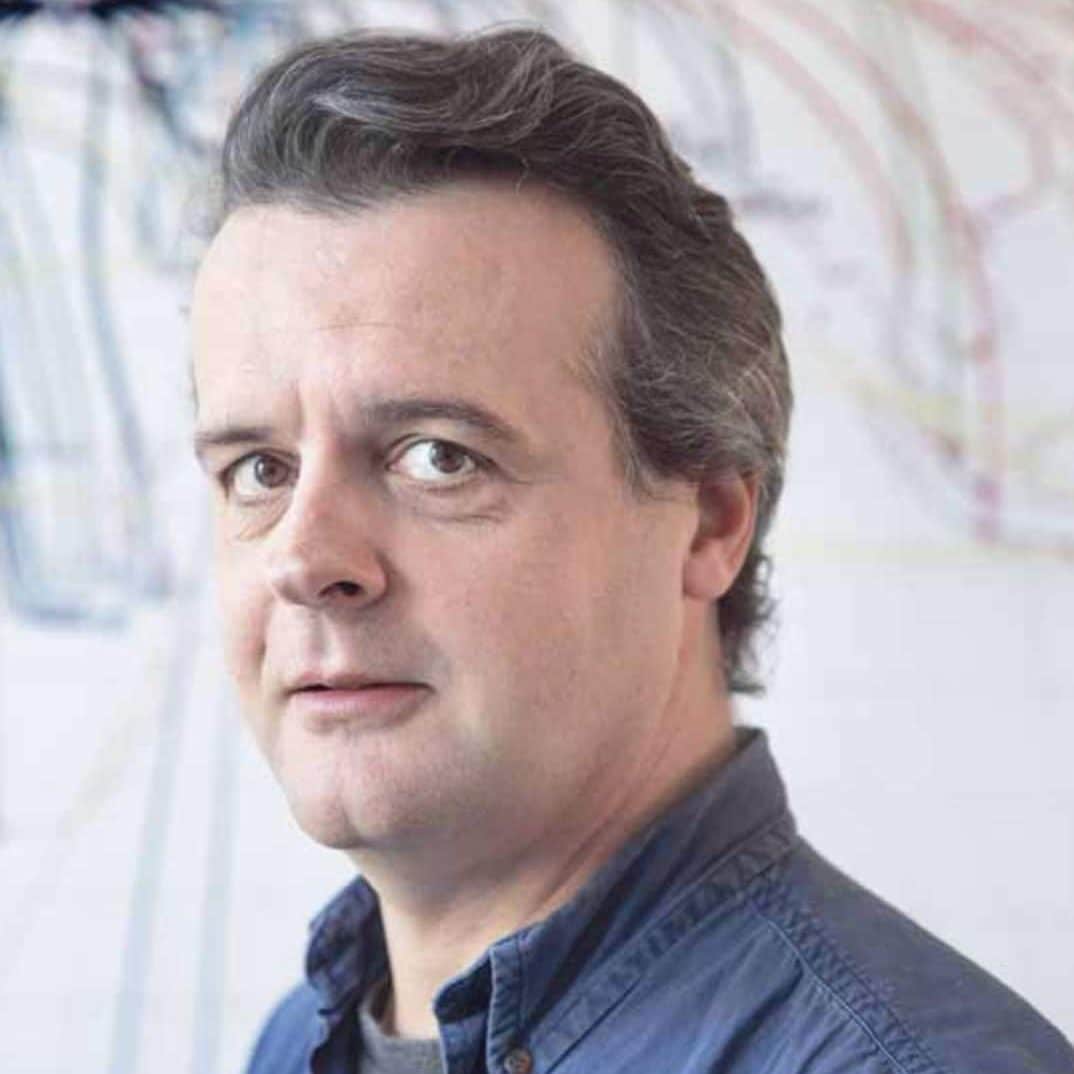 Wouter Vanstiphout
Dean team / Teacher
Wouter Vanstiphout is an architectural historian and researcher who has written extensively on urbanism and spatial politics. He is part of the Deans Team of Independent School for the City and partner of Crimson Historians & Urbanists. From 2008 – 2010, Wouter held the chair Design & Politics at the TU Delft and from 2012 to 2016, he was a member of the national advisory council on the environment and infrastructure.
Simone Rots
Network and finance
Simone Rots is an architectural historian. Simone is Network & Financial coordinator of the Independent School for the City and partner of Crimson Historians & Urbanists. She is also managing director of the International New Town Institute (INTI) and a member of the board of Rotterdam Woont (chair) and Mevrouw Meijer. Simone received her PhD from TU Delft on the topic of the meeting point of modern planning and self-organisation.
Ewout Dorman
Location and finance
Ewout Dorman is an architectural historian who has a strong affinity with graphic design and visualisations. He is chief location and finance at the Independent School for the City. As a partner of Crimson Historians & Urbanist, he has been responsible for the physical development of Crimson's publications, exhibitions, reports and strategies.
Caterina Tioli
Research & project assistant
Caterina Tioli is an Italian spatial designer and researcher currently based in the Netherlands. After graduating from Design Academy Eindhoven from the bachelor department of Public Private, she continued her studies with a master in Interior Architecture at The Royal Art Academy of The Hague. Currently she works as research and project assistant at the Independent School for the City.
Her practice focuses on researching how spaces, such as public or private, influence the social sphere we live in.
Ina Hollmann
Production Back to School with…
Ina Hollmann (Berlin, 1984) is a creative producer with background in design. Since 2014 she has realized numerous exhibitions on design research, art and architecture. She has collaborated with known contemporary art and design institutions, (independent) designers and other cultural practitioners with multiplicity of outcomes: exhibitions, talks, workshops, public programs and symposia, all of which analyse and contribute to the critical discourse and knowledge production in the current design field.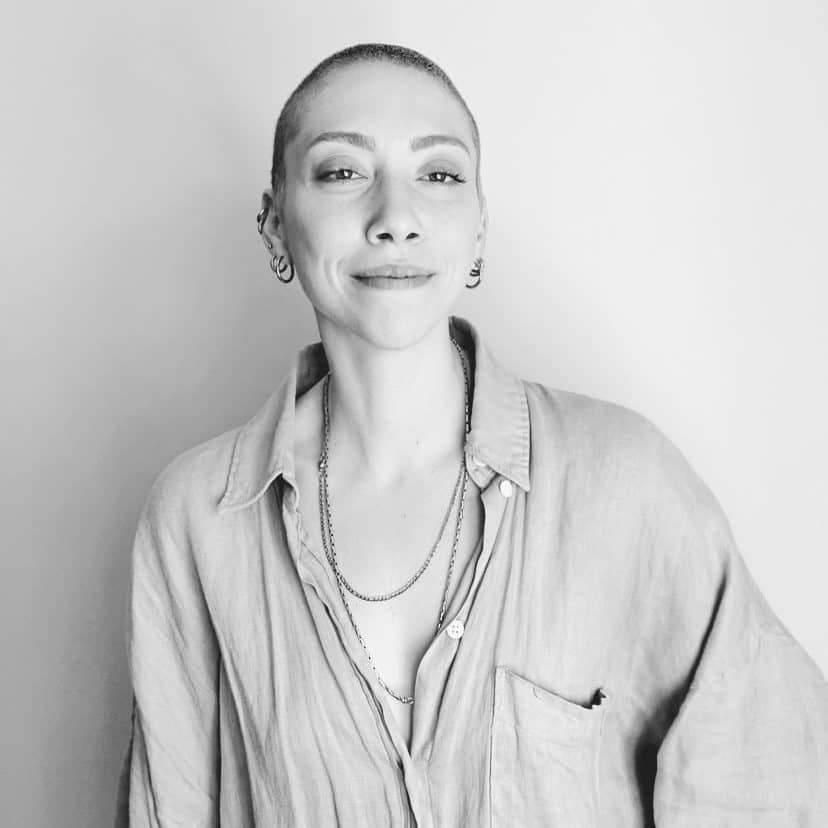 Bahar Orçun
Alumni network coordinator
Bahar Orçun is an interdisciplinary spatial storyteller, project manager, and community builder based in the Netherlands, places significant emphasis on the pivotal role of space in shaping society through her endeavors. Since completing her master's program, Bahar has been actively engaged in diverse facets of spatial design, assuming both organizational and design roles. Her primary focus revolves around exhibition design, where she seamlessly incorporates postmodern elements and embraces innovative concepts, methodologies, and technologies. Simultaneously, she harbors a strong passion for community building and takes on the role of overseeing the School's Alumni Universe.
Independent Universe
The Independent School works together with various experts from all over the world to enrich its educational programme and other activities. The international group of participants, teachers and guest speakers together form the ever growing independent universe.
People who have been involved in education in the school include:
Alfredo Brillembourg (architect, UTT Architecture, VE), Arnold Reijndorp (urban Sociologist, NL), Bart Gorter (artist, NL), Charlie Koolhaas (photographer and artist, Charlie Koolhaas, NL), Dirk Sijmons (landscape architect, H+N+S Landscape Architects, NL), Ernst van der Hoeven (artist, EVDH, MacGuffin, NL), Herman Kossmann (architect and exhibition designer, Kossmanndejong, NL), Jasper van der Linden (designer, BC Architects, BE), Jord den Hollander (architect and filmmaker, Architectuur Film Festival Rotterdam, NL), Liza Fior (architect, MUF, UK), Loes van Esch, (graphic designer, Team Thursday, NL), Ludovica Cassina (architect, BC Architects, BE), Maarten Laupman (photographer, NL), Marco Broekman (architect and urban designer, BURA, NL), Maria Lisogorskaya (architect, Assemble, UK), Marina Otero Verzier (Researcher, NL), Mark Minkjan (architecture critic, Loom, NL), Momoyo Kaijima (architect, Atelier Bow-Wow, JP), Nanne de Ru (architect and developer, Powerhouse Company, NL), Neeltje ten Westenend (artist, NL), Peter Veenstra (landscape architect, LOLA Landscape, NL), Piet Vollaard (architect and activist, Stad in de Maak, NL), René Boer (critic, curator and organizer, Loom, NL), Rick ten Doeschate (architect, CIVIC, NL), Ruben Dario Kleimeer (photographer, Ruben Dario Kleimeer, NL), Sam Jacob (architect and artist, Sam Jacob Studio, UK), Sereh Mandias (researcher, De Dépendance NL), Simone Trum (graphic designer, Team Thursday, NL), Tijs Barendse (programme-maker, De Dépendance, NL), Tim Peeters (architect and writer, Falsework, NL), Violette Schonberger (architect and urban planner, Falsework, NL)
Others who contributed to the programme:
Adam Nathaniel Furman (artist and designer, Atelier ANF, UK), Adriaan Geuze (landscape architect, West 8, NL), Alessandra Covini (architect, Studio Ossidiana, NL/IT), Alison Killing (architect, Killing Architects, UK), Anne Geenen (architect, Site Practice, NL), Annuska Pronkhorst (architectural historian, Crimson, NL), Carlijn Kingma (visual artist, NL), Charles Holland (architect, UK), Christopher Schlaeffer (entrepreneur, NYOUM, AU), Daniel van den Broeke (artist and performer, Shapes in Space, NL), David Schmidt (architect, Site Practice, NL), Dore van Duivenbode (journalist, NL), Floris Alkemade (architect and urban designer, NL), Georgeen Theodore (architecter and urban designer, Interboro Partners, USA), Giovanni Bellotti (architect Studio Ossidiana, NL/IT), Ippolito Pestellini Laparelli (architect, 2050+, IT), Jan Willem Petersen (spatial planner, architect and research, Specialist Operations, NL), Jonasz Dekkers (journalist, NL), Joshua Mardell (architectural historian, UK), Kabage Karanje (architect, Cave Bureau, KE), Kilian Kleinschmidt (humanitarian expert, DE), Lara Schrijver (writer, NL and BE), Lesia Topolnyk (architect, artist, researcher and film director, StudioSpaceStation, NL), Lesley Lokko (architect and novelist, GH/SCH), Lisa Doeland (writer and philosopher, NL), Malu Borja (architect, Al Borde, NL), Maria Roszkowska (graphic designer, Disnovation, FR), Mark Lynas (writer, UK), Oliver Wainwright (architect and design critic, Guardian, UK), Pascale Sablan (architect, Adjaye Associates, GH, UK, USA), Peter Barber (architect, Peter Barber Architects, UK), Petra Blaisse (designer, Inside Outside, NL), Reinier de Graaf (architect and writer, OMA, NL), Robert Bevan (historian, UK), Samir Bantal (architect, OMA, NL), Stella Mutegi (architect, Cave Bureau, KE), Thomas Kist (cinematographer, NL), Tjeerd Veenhoven (product designer, Studio Tjeerd Veenhoven, NL), Todd Reisz (architect and writer, NL), Verity-Jane Keefe (artist, UK), Zvi Efrat (architect and architectural historian, IL)
Board members
The Independent School for the City considers it important to work with a motivated organisation and wants to be a good and transparent client. The board of the Independent School for the City consists of five members who perform unpaid and independent work. The board applies the Governance Code Culture, the Fair Practice Code and the Code Cultural Diversity in its (own) functioning and that of the School's staff. The hourly rate of the School's staff is in line with the maximum hourly rate as used by the Creative Industries Fund NL for the Architecture discipline. The current board members of the school are:
Lara Schrijver (chair), professor of architecture theory at the University of Antwerp. Nanne de Ru, architect and co-founder of powerhouse company and red company. Sereh Mandias, independent architect, writer and researcher. Ole Bouman, designer, writer, curator, teacher and founder and former director of Design Society in Shenzhen, China. Rashiq Fataar, urbanist, writer, speaker, curator and founder of Our Future Cities, based in Cape Town, South Africa.
FOUNDERS
Crimson Historians and Urbanists
Crimson Historians and Urbanists is Ewout Dorman, Mike Emmerik, Annuska Pronkhorst, Michelle Provoost, Simone Rots, Wouter Vanstiphout and Cassandra Wilkins. Since 1994, when Crimson published its first books and became part of the urban planning team for the extension of Utrecht 'Leidse Rijn', the office has developed a hybrid practice with a background in architectural history that focusses on the contemporary city. Crimson designs for the city, researches it, writes texts and books about it, shows it in exhibitions and works of art, teaches about it, gives advice on it and makes policies for it. More info: www.crimsonweb.org
ZUS [Zones Urbaines Sensibles]
Founded in 2001 by Elma van Boxel and Kristian Koreman, ZUS is an interdisciplinary design bureau for city and landscape, with offices in Rotterdam and New York. ZUS is currently working with an international team on a metropolitan vision for Marseille (France), a plan for the New Meadowlands in New Jersey (US), and the design for a music venue and a cinema in Rotterdam (NL). Their unsolicited advice and activist attitude saw them win the Maaskant Prize for Young Architects and receive a nomination for Architect of the Year in 2012. They are Visiting Professors at Syracuse University School of Architecture, lead the 'Gentrification Lab NYC'​ and recently published a new book, "City of Permanent Temporality – Incomplete & Unfinished". More info: zus.cc