'Not to find one's way around a city does not mean much. But to lose one's way in a city, as one loses one's way in a forest, requires some schooling.'
—Walter Benjamin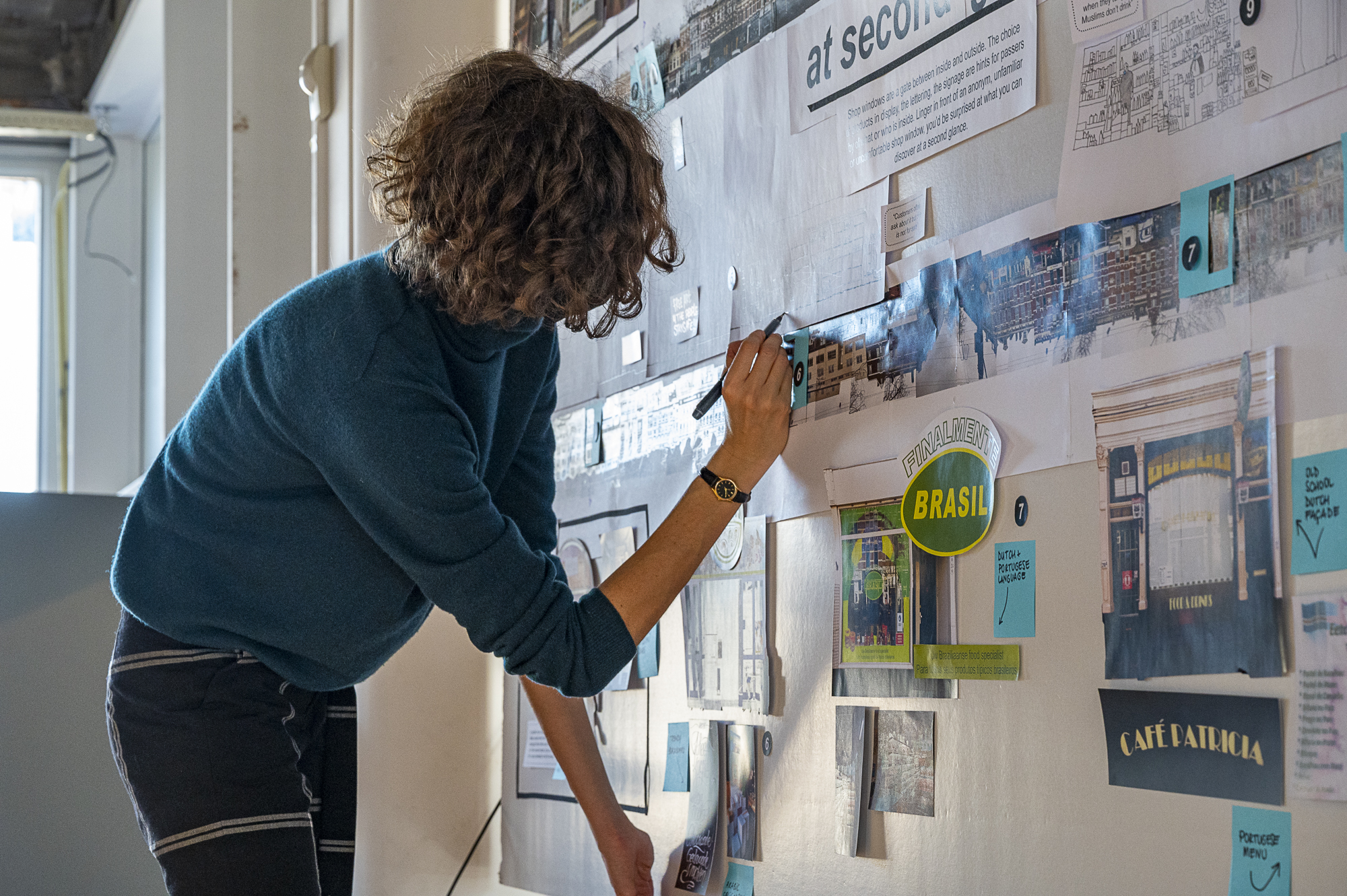 The Independent School for the City is a school in, of, and for the city. It is a community of learning that builds on the conviction that strategies for the city – architectural and economic, spatial and social – should be based on real, first hand, empirical research. The Independent School for the City offers a variety of postgraduate educational programmes ranging from one-day workshops and masterclasses, to studio's of one or multiple weeks, and an intensive 3 month programme on contemporary Urbanism: Dirty Old Town. Take a look at our upcoming activities to see what's going on in the near future or get inspired and check out the results of our previous courses, testimonials of participants and photographic reports of the events.
METHODOLOGY
In all its activities the Independent School for the City's uses the methodological triad of Research, Stories and Strategies, which ultimately lead to a concrete Action.
RESEARCH
We believe that strategies for the city should be based on real, first-hand, empirical research. Empirical because the reality of the city offers interesting conflicts and unpredictable synergies to learn from and build upon. Through lectures by the best experts, precisely planned excursions through Rotterdam, mapping exercises and desk research, we can uncover the invisible layers of the city, look at sites through various lenses and collect the data needed to take a position vis-à-vis the city's challenges. We look at the city as a palimpsest of different systems, ideas, infrastructures, policies and ideologies. Each time, we consider Rotterdam as a means to get a close-up view of global trends and networks.
STORIES
To share our position on the city with others, in order to turn it into action, we need to construct a strong narrative. We use different formats and techniques, different languages and methods with which a story can be told. From the written manifesto to the exhibition, the political campaign to the utopian plan, the movie to the historical essay. We aim to discover how a narrative approach not only carries the message we want to share but will shape and influence
it too. Through the stories we tell, we start to change the reality of our cities.
STRATEGIES
The last step is to translate our insights and stories into strategies and concrete actions. We take a broad view of what constitutes action. A precisely written and timed manifesto could have as much influence as a government funded masterplan; a tactical policy change can have as much impact on the shape of a street as an iconic piece of architecture. Ultimately this will lead to a concrete Action.