Back to School with… Rick ten Doeschate – session #2 with Charles Holland
ANOTHER REPRESENTATION: FORMAL EXPRESSION OF PUBLIC BUILDINGS
A lecture by Charles Holland as part of Back to School With… Rick ten Doeschate. 16 May from 19:00 – 21:00.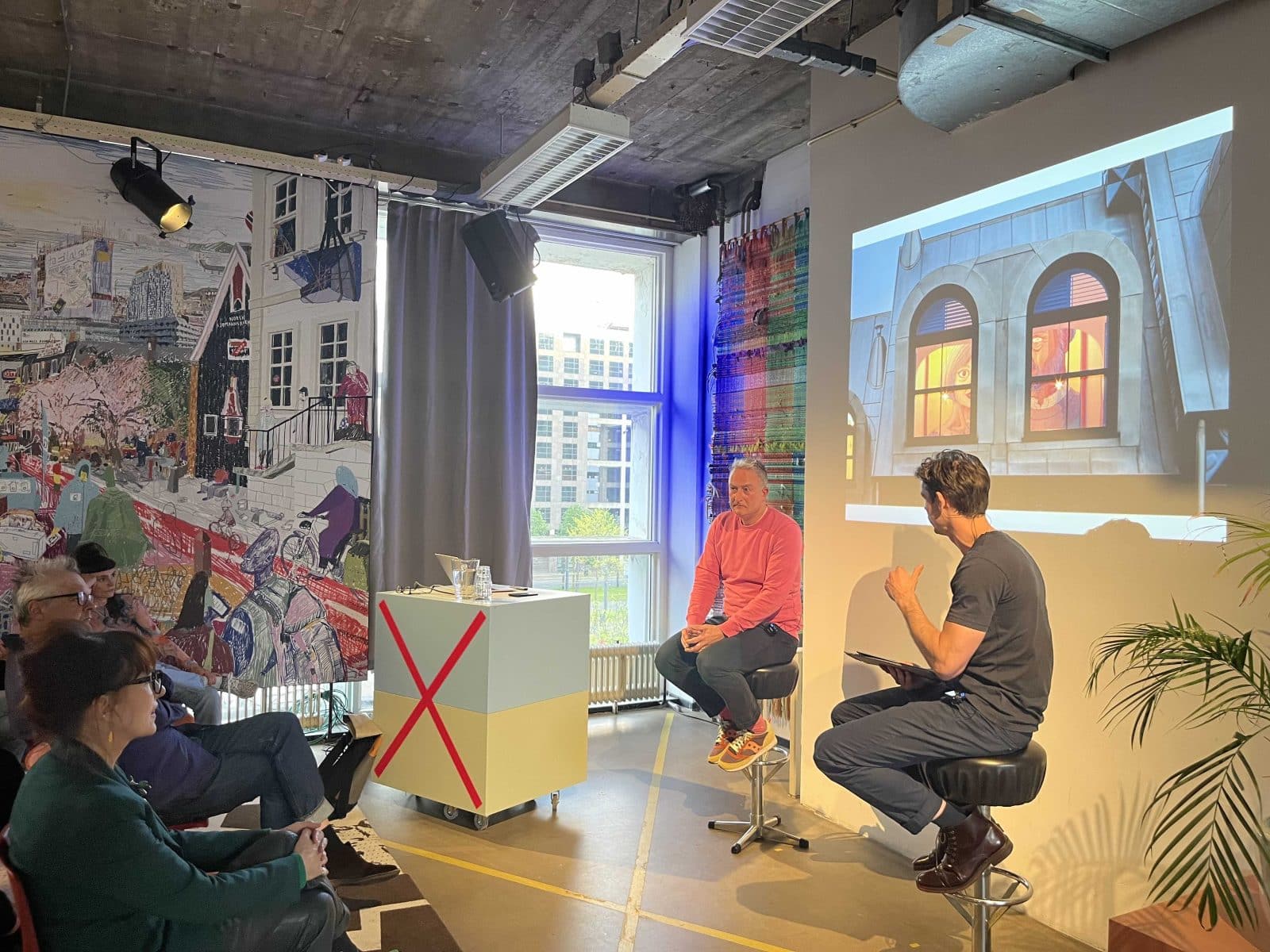 Lecture by Charles Holland
For this second event in his 'Back to School with…' series, Rick ten Doeschate had invited architect, teacher and writer Charles Holland. Charles talked about how his work of CHA and FAT – his previous practice – addresses issues like aesthetics, style and representation directly, exploring meaning through the physical, formal and material language of architecture. The talk covered projects ranging in scale from exhibitions to buildings to urban spaces that explore architecture as a public language and the physical expression of social, civic and public values.
Charles Holland is the founder of Charles Holland Architects – an international architecture and design studio with a multi-disciplinary scope that includes buildings, exhibitions, public art and urban design as well as teaching and research. Before forming CHA, Charles was a founding director of Ordinary Architecture and a director of FAT where he worked on a number of key projects including A House For Essex, the practice's collaboration with Grayson Perry. Charles is a Professor of Architecture at the University of Brighton and a Visiting Professor at the ABK in Stuttgart. He writes regularly about architecture and design and contributes to numerous other publications and industry forums.
About Back to School with
For Back to School with… we invite professionals, makers and (critical) thinkers from inside and outside the field of architecture and urban design to share their most current thoughts, recent questions and latest or ongoing research. For each series we ask a professional guest to design and curate a lecture programme around one topic or question that has their urgent and great interest at this moment and to bring together different speakers to elaborate on the subject in three consecutive evening events.
During this series we dealt with the fact that architecture debate has for the past thirty years revolved around 'extra-architectural' issues such as economy, program, health and sustainability, while subjects such as 'Aesthetics', 'Design', 'Style', 'Representation' have scarcely been discussed. In this series we want to broaden the view on the formal dimension of architecture. On three evenings we will illuminate the subject from three perspectives: the historical, the architectural, and the political.
See for more info on the complete series here