Drawing Workshop with Momoyo Kaijima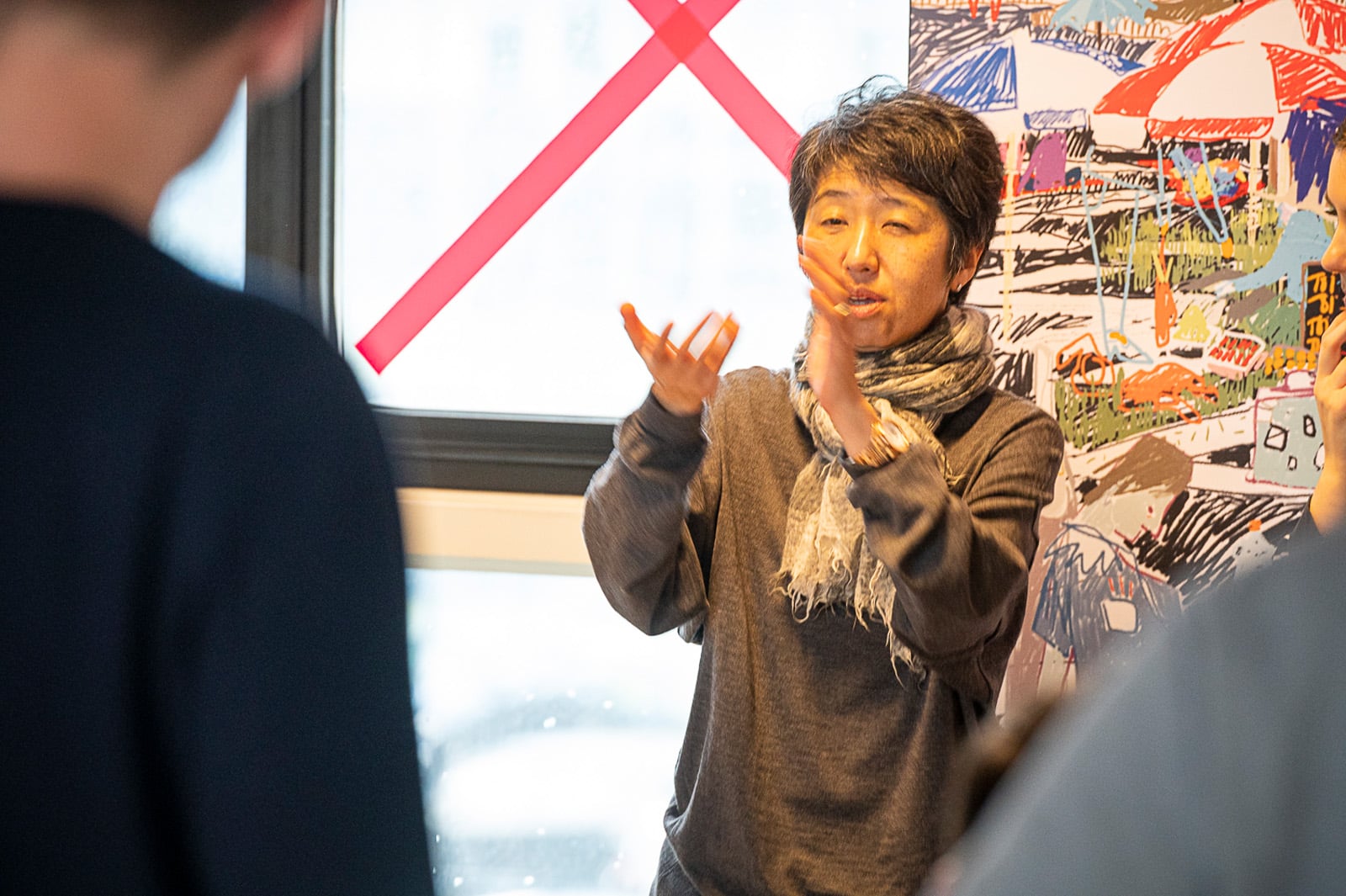 Momoyo Kaijima was the speaker at School's Out! #10 on 28 February 2020. Momoyo is co-founder of the Tokyo-based design firm Atelier Bow-wow, which she established in 1993 together with Yoshiharu Tsukmoto. In her talk, Momoyo gave an overview of their teaching and commercial work at Atelier bow-wow which includes building, research and art projects –  always trying to get as close as possible to the community they work for in both the architectural aesthetics as well as in the materialisation and construction techniques.
On Saturday 29 February there was a communal drawing workshop under the guidance of Momoyo Kaijima.