PECULIAR MUSEUM OF SPECULATIVE ARTIFACTS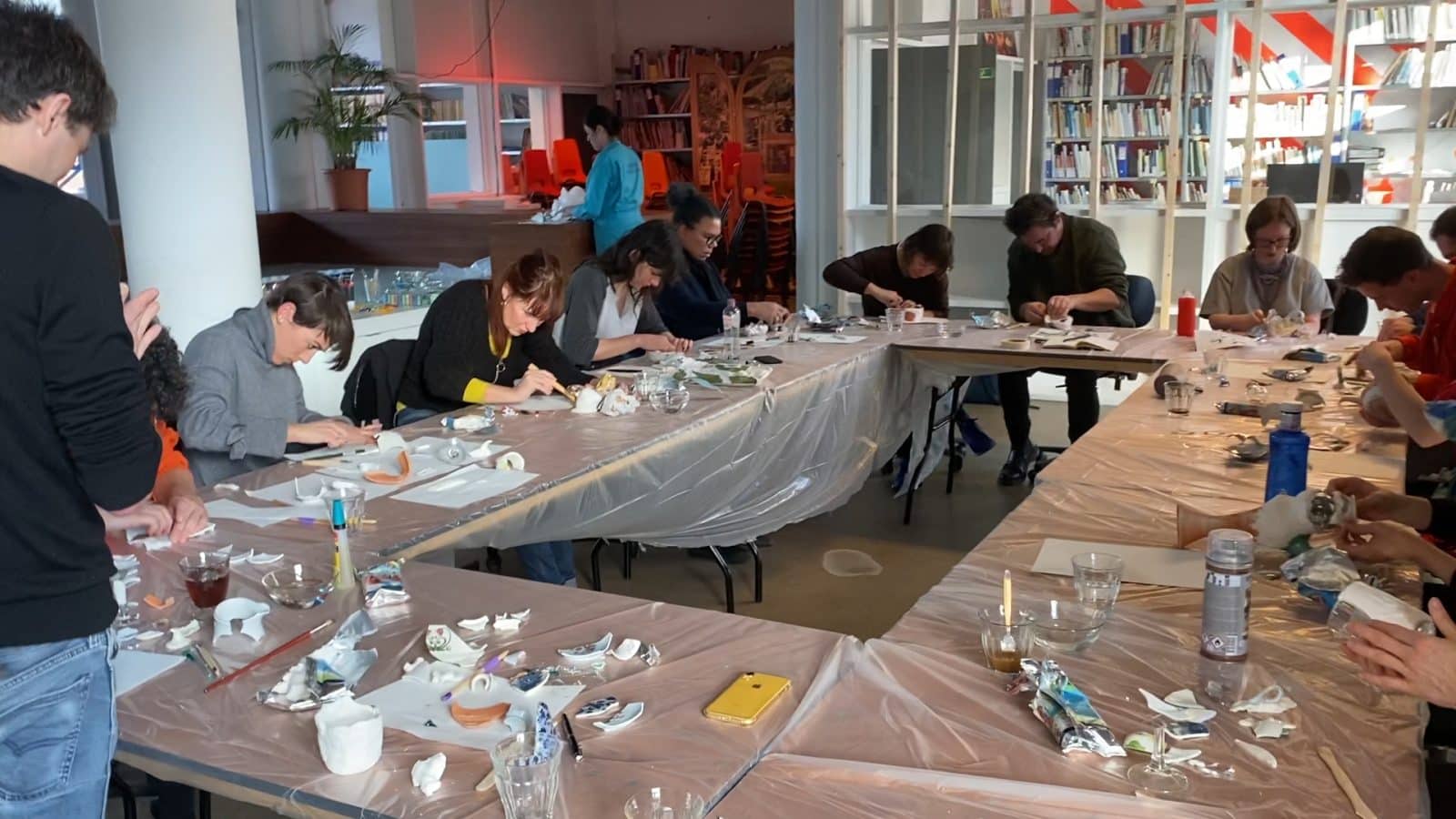 Sam Jacob has been showing his work in this field in art galleries over the past few years and has been willing to share his secrets. Using fragments of artefacts of an unknown origin, clay, plaster and paint are used to reconstruct them to their original form, original in the sense that you make it up yourself.
Sam is principal of Sam Jacob Studio, professor of architecture at the University of Illinois at Chicago, director of Night School at the Architectural Association, and the editor of Strange Harvest. Sam's relation with Rotterdam goes way back. In 2008 he was part of the regeneration of Hoogvliet as the designer of cultural centre de Heerlijkheid. "It's not quite Psychedelic Brutalism, but it's aspiring to be something like that," says Sam Jacob about his work there.
During the Reconstrutive Pottery workshop, Sam talked about the importance of the physical act, the improvisation, the impulsive gesture of getting the clay and reconstructing something. As Michelangelo saw the finished work in his marble block, the participants see in the ceramic fragments an opportunity: the opportunity to create something that does not exist, that perhaps will exist, has already existed or that exists elsewhere.
Thanks to Sam and all the participants for their great work, which resulted in the 'Peculiar Museum of Speculative Artifacts!'