School's Out! #33 with Maria Roszkowska
– CANCELLED –
The lecture is unfortunately cancelled due to illness of the speaker. Those who bought a ticket will receive an email and can apply for a refund. Together with Disnovation we will look for an alternative moment to hold the workshop and lecture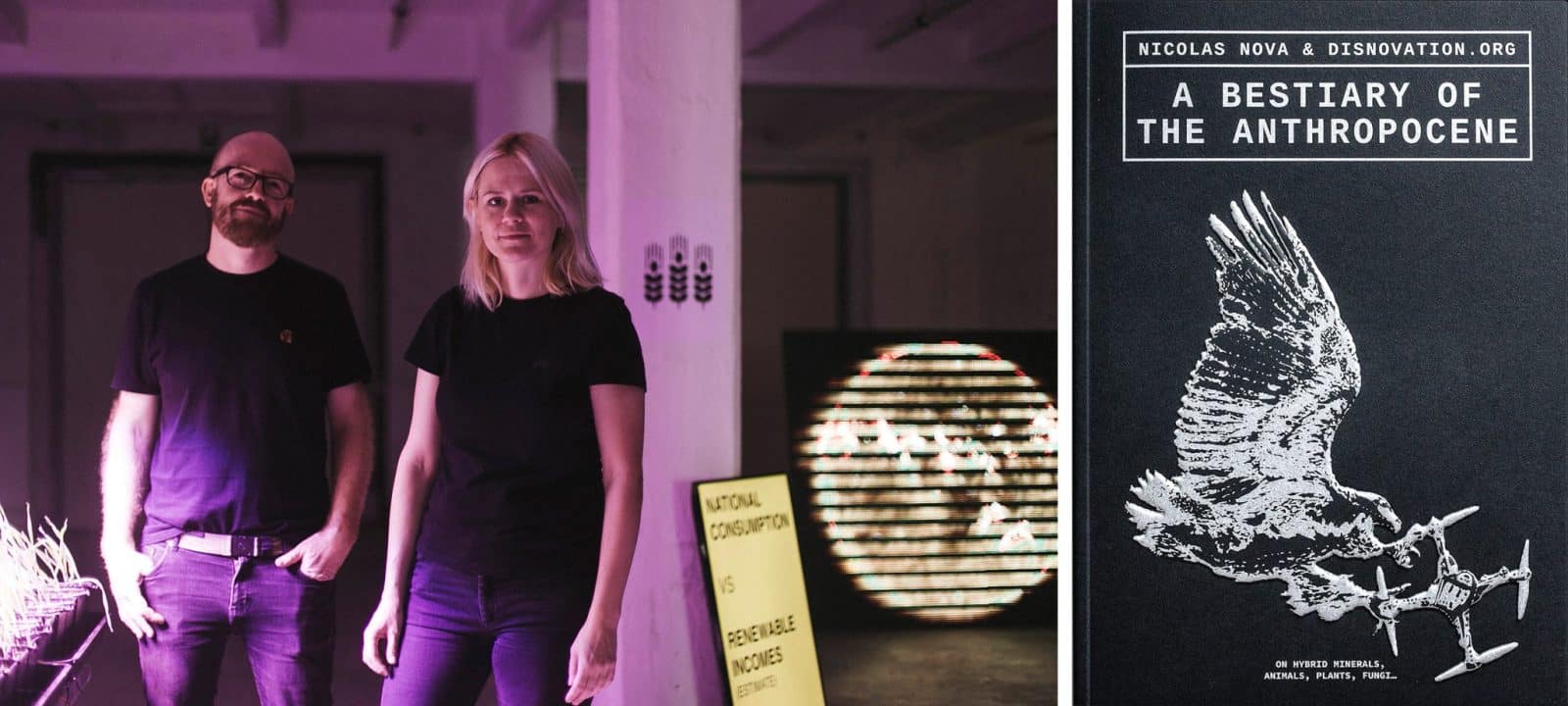 Maria Roszkowska, our School's Out! Guest in April, is a founding member of the Paris collective Disnovation. This group works on the themes that we think are the most urgent: they develop post growth imaginaries and practices aiming to surpass the dominant techno-solutionist ideologies. They use research, art and hacking as their instruments, while making exhibitions and books like The Pirate Book and A Bestiary of the Anthropocene. Wildly inspiring and provocative! On Friday afternoon there is a chance to play the game Post Growth Toolkit with Maria, 'a way to reprogram ourselves out of the economic growth orthodoxy'.
Next to his talk, you can expect drinks, bites and a short movie handpicked by AFFR curator Jord den Hollander. Doors open at 18:00, lecture starts at 19:00. Tickets available for 5 euro. Get them
WORKSHOP POST-GROWTH TOOLKIT (THE GAME)
28 APRIL 2023, 15:00 – 17:00
On Friday 28 April, before the lecture, we offer the opportunity to participate in the Post Growth Toolkit Game. The game, developed by Disnovation, is an invitation to reprogram ourselves out of the economic growth orthodoxy. This critical game highlights the material conditions necessary to maintain our current standard of living in order to better understand how we may reproduce these differently. It takes the form of a tactical card game, where small groups of players are invited to explore a number of key notions. The game becomes a means of collective debate intended to help participants find their position in a period of radical change.
Tickets available for 15 euro (including entrance to the lecture). Get them
Programme
18:00 – 19:00 Doors open, drinks, bites and tunes
19:00 – 20:00 Talk by Maria Roszkowska + Q&A
20:00 – 20:30 Short film, selected by Jord den Hollander
20:30 – 22:00 Drinks, bites and tunes
About Maria Roszkowska
Maria Roszkowska is founding member since 2012 of the Paris research collective DISNOVATION.ORG whose core members include Maria Roszkowska (PL), Nicolas Maigret (FR), and Baruch Gottlieb (CA). They work at the interface between contemporary art, research, and hacking, and compose tailor-made teams for each investigation together with academics, activists, engineers, and designers. More specifically their recent artistic provocations seek to empower Post Growth imaginaries and practices by challenging the widespread faith that 'economic growth' and 'technological fixes' will solve the ecosystemic disruptions they produced in the first place. They recently co-edited A Bestiary of the Anthropocene with Nicolas Nova, an atlas of anthropic hybrid creatures, and The Pirate Book, an anthology on media piracy.

DISNOVATION.ORG's works have been exhibited, performed, published, and reviewed worldwide, including at the Centre Pompidou (Paris), transmediale (Berlin), the Museum of Art and Design (New York), Palais de Tokyo (Paris), FILE (Sao Paulo), ZKM (Karlsruhe), Strelka Institute (Moscow), ISEA (Hong Kong), Elektra (Montreal), China Museum of Digital Arts (Beijing), and the Chaos Computer Congress (Hamburg). Their work has been featured in Forbes, Vice, Wired, Motherboard, Libération, Die Zeit, Arte TV, Next Nature, Hyperallergic, Le Temps, Neural.it, Digicult, Gizmodo, Seattle Weekly, torrentfreak.com, and Filmmaker Magazine among others.