School's Out! #34 with Sam Jacob
Friday 26 May 2023, 18:00 – 22:00.
Entrance: 5 Euro. Get your tickets here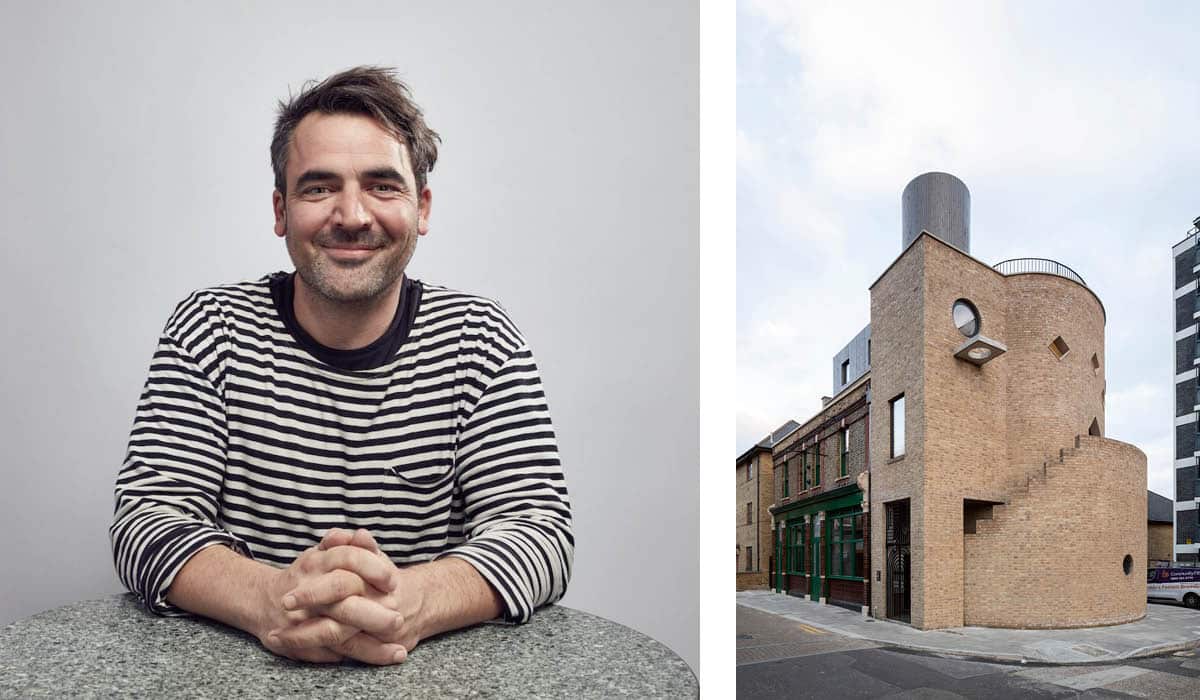 Sam Jacob will be our guest for the 34rd edition of School's Out! on the 26th of May. Sam Jacob is the founder of Sam Jacob Studio for architecture and design – a collaborative practice that makes buildings, places, strategies and objects. He is professor of architecture at UIC and visiting professor at Yale School of Architecture. Sam was co-curator of the British Pavilion in Venice (2014), is columnist and critic for Dezeen and Art Review as well as Contributing Editor for Icon magazine. Previously, Sam was a founding director of FAT Architecture.
As always, you can expect an interesting lecture, drinks, bites and a short movie handpicked by AFFR curator Jord den Hollander. Doors open at 18:00, lecture starts at 19:00. Tickets available for 5 euro. Get them here.
Programme
18:00 – 19:00 Doors open, drinks, bites and tunes
19:00 – 20:00 Talk by Sam Jacob + Q&A
20:00 – 20:30 Short film, selected by Jord den Hollander
20:30 – 22:00 Drinks, bites and tunes
About Sam Jacob
Sam Jacob is principal of Sam Jacob Studio for architecture and design, a practice whose work ranges from urban design through architecture, design and art to curatorial projects.
Sam is interested in how architecture and design can take ideas and make them real. Inspired by context, his projects try to embody stories, sensations and feelings in space, form and materials. His projects are striking yet also are full of familiar references, creating places and
spaces with character and surprising beauty.
Past projects have included nightclubs, social housing, community centres, parks, TV studios and exhibitions. Recent projects include a new mixed use building in Hoxton, offices for Art Review, exhibition designs for Somerset House and the the V&A's Cromwell Road entrance. Current projects include the National Collection Centre, public space in Belgravia and Covent Garden and the William Morris Gallery.
He has been a professor of architecture at UIC since 2011 and has taught at the University of Hong Kong, Yale, Karlsruhe HfG, ABK Stuttgart, TU VIenna and the AA.
His work has been shown at institutions including the Art Institute Chicago, the MAK, the V&A, and the Venice Biennale, where he was co-curator of the British Pavilion in 2016. He is a columnist for Art Review and is the author of Make It Real, Architecture as Enactment (Strelka Press, 2012). Previously, Sam was a director of FAT Architecture.
Alongside his professional work, Sam has made t-shirts and scarves that act as architectural manifestos, designed an opera in a cow shed and interviewed Lou Reed, all in the name of expanding the possibilities of architectural imagination.