The Rotterdam Dream
A Research by Photography studio exploring Americanism in Rotterdam with Charlie Koolhaas, taking place on 07, 08 & 15 October 2022.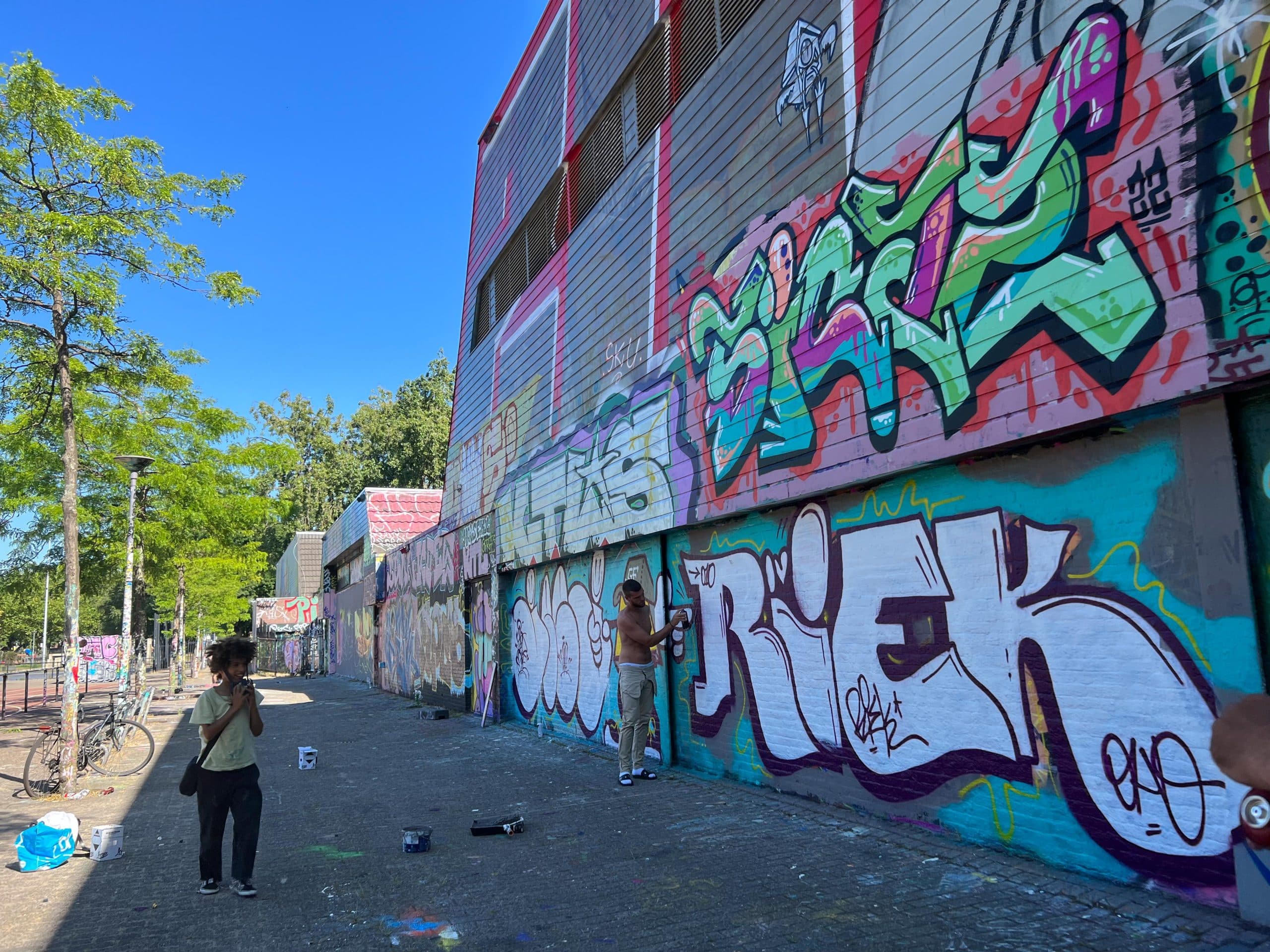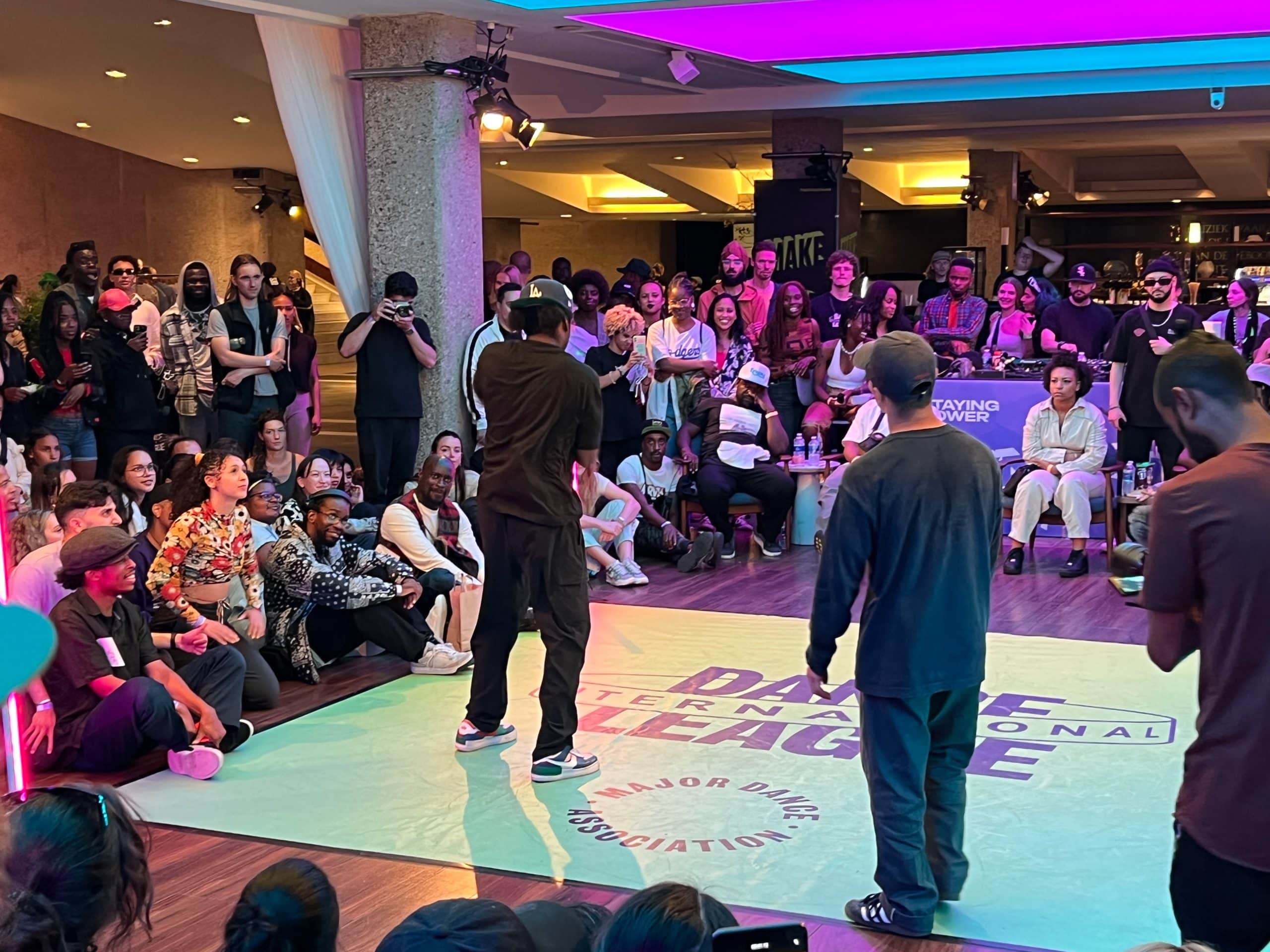 America continues to import its archetypes into our cities and our lives. Much has been said about American imperialism, but what does it actually look like in European multicultural cities, such as Rotterdam, where American culture is maybe as influential as the Dutch?
American architects and planners have exported their typologies and values, inscribing American consumer culture into the city's shopping centers and mega malls. Hollywood's celebrities imprint their ideals, as American street culture unifies the city's young population. Hip-hop is essential to the fabric of Rotterdam's unique urban culture. It is representative of the way in which European people of color have gained a form of global empowerment and connection through the omnipotent influence of 'Black America'. Even while the polarization of the US's politics reveals global divisions, divisions very much picked up on and played out in the Netherlands' wider political stage.
In this workshop, we will photograph the city and then produce a small exhibition in the school with our findings called The Rotterdam Dream. We will examine what America has contributed to the culture and the morphology of the Netherlands' most Americanised city, Rotterdam.
COURSE STRUCTURE
In this research-by-photography studio, that will culminate in a exhibition in the school, we will investigate the hypothesis that Rotterdam is the most American city in the Netherlands (and possibly even Europe). By focusing on Rotterdams American influences, alliances and synchronicities – whether it be in the many urban cultures that permeate the city – the fashions, the musics and arts – to the cities housing typologies, and infrastructure, we will look at how this remote Dutch city sometimes unashamedly appropriates Americanism. And though American imperialism imposes its culture on much of the world, Rotterdammers seem to embrace their connections to the US wholeheartedly.
Charlie Koolhaas will take us out into the city to explore where and how this Americanism reveals itself in Rotterdam, what it means and for whom; to explore the city of Rotterdam, where cultural dynamics are high and as Charlie puts it: "where life casually reveals the undeniable vitality, successes and failures of Europe's multi-cultural project at a moment in history when it's under siege." Charlie will explain the methodologies behind her photographic urban research, and based on her way of telling stories in her publications, the workshop will edit and design a book that explains our findings around the hypothesis.
The workshop is split into two blocks. We will start on Friday 07 and Saturday 08 October with introductory lectures and conversations about the content and meaning of Americanism in Rotterdam. We will go out into the city and talk with people to get different perspectives and new insights. We will hunt for iconic places, hidden gems or just regular scenes of daily life – everything that is needed to tell our story. In the days that follow, there is space for individual photo-taking, to eventually gather altogether again in the School on Saturday the 15th of October to gather the photographs of all participants and collectively edit the material into a visual narrative and exhibition in the School. 
Since this is explicitly a research-by-photography workshop, the emphasis is not on the technical aspects of photography, but on photography as a way to develop a narrative. Anyone with an interest in the subject and a keen eye can participate; no special skills, equipment or photographic knowledge is required.
TUTORS
Charlie Koolhaas
Charlie Koolhaas is a dutch photographer and writer who grew up in London where she contributed to newspapers and magazines through photography and writing. After receiving an M.A. in Interactive Media from Goldsmith University in 2005, she moved to Guangzhou, China, where she founded and edited the international journal UNIT. Charlie's photographic work has been featured in exhibitions around the world, including the Vitra Design Museum (Germany), the Third Line Gallery Downtown Pavilion (Dubai), the Venice Biennale (Italy) and Get it Louder (China). Her solo show True Cities was exhibited in Berlin, London, and Eindhoven between 2009 and 2012. In 2017 she self-published the book 'What Happened in Rotterdam' about her current home city in the Netherlands. In her most recent book CITY LUST (2020) she uses a combination of photography and written testimonies to explore five linked global metropolises in which she has either lived or worked: London, Guangzhou, Lagos, Dubai, and Houston. Charlie Koolhaas has taught visual culture theory at TU Delft and the Sandberg Institute in Amsterdam. Her books Metabolism Trip (Heibonsha Publishers) and Evolving Spaces (Brownbook Publishers) were published in 2012.
Michelle Provoost
Michelle Provoost is part of the Dean Team of the Independent School for the City, co-founder of Crimson Historians and Urbanist, and director of the International New Town Institute. She is an architectural historian specialised in urban planning history, postwar architecture and contemporary urban development. Michelle teaches at various universities in the Netherlands and abroad and continues to be in great demand as a public speaker. She lectures regularly throughout Europe, Asia, Africa and the United States, and has been involved in many municipal, national and private committees and juries.
Wouter Vanstiphout
Wouter Vanstiphout is an architectural historian and researcher who has written extensively on urbanism and spatial politics. He is part of the Deans Team of Independent School for the City and founding partner of Crimson Historians & Urbanists. He held the chair Design & Politics at the TU Delft, which explored, researched and defined the boundaries, commonalities and tensions between the fields of politics and design. He has directed the renewal of the Dutch industrial satellite town of Rotterdam: Hoogvliet and advises municipalities, the national government, housing corporations and Project Developers on matters relating to urban renewal, cultural heritage and spatial and urban politics. From 2012 to 2016, he was a member of the national advisory council on the environment and infrastructure (RLI). 
Mike Emmerik
Mike Emmerik is Director of the Independent School for the City and partner at Crimson Historians & Urbanists. He was trained as an urban designer at the Delft University of Technology and subsequently worked in the Faculty of Architecture as a teacher and researcher within the Chair of Design as Politics. Mike took part in various research and design projects at the intersection of urban development and policymaking and is affiliated with the Dutch Board of Government advisors from which he advises the national government and local authorities on issues related to urbanisation and mobility.
PRELIMINARY SCHEDULE
Friday 07 Oct 2022
15:00 – 15:20     Welcome by Mike Emmerik
15:20 – 15:45     Introduction by Charlie Koolhaas
15:45 – 16:30     Presentation on the development of Rotterdam by Wouter Vanstiphout / Michelle Provoost
16:30 – 17:00     Conversation
17:00 – 18:30     Collective visit to the Centre: Meent/Westkruiskade (Cruising culture)
Saturday 08 Oct 2022
11:00 – 12:30     Visit exhibition 'The World is Yours' at Wereldmuseum (Willemskade 25)
12:30 – 15:00     Field trip around the city with Charlie Koolhaas and Natascha Trice  15:00 – 17:00     Individual field research and photography
Sunday 09 – Friday 14 Oct 2022
Individual field research and photography
Saturday 15 Oct 2022
12:00 – 16:00     Collective editing of material, building a story prepare an exhibition