UPCOMING EVENTS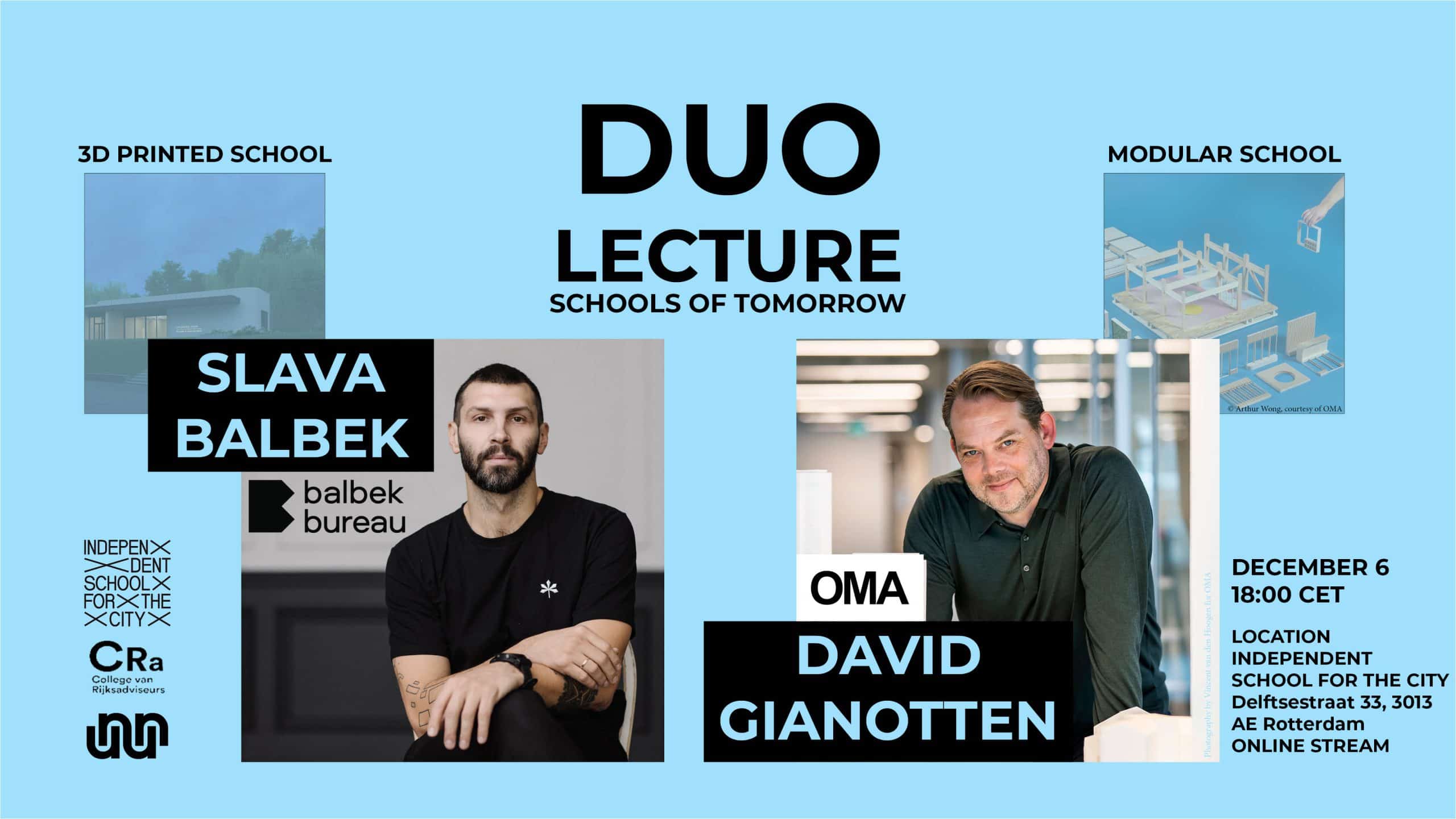 Rebuilding cities is not just about housing, but also about the reconstruction of amenities and public institutions. Schools are a top priority, especially in uncertain times. Getting children back to school as quickly as possible, is crucial for their development and bringing back a sense of normalcy. That's why the UNUN Network and the Independent School for the City have invited architects David Gianotten and Michael den Otter from OMA, as well as Slava Balbek from Balbek Bureau, to share their experiences in reinventing school buildings with innovative systems and technologies. Wednesday 6 December 2023, 18:30 – 20:15 (Doors open at 18:00). Register for the offline event or join the live stream
Duo lecture by Slava Balbek (online) and David Gianotten & Michael den Otter of OMA, organised in collaboration with the Ukraine-the Netherlands Urban Network
For the third and final session of Back to School with…Arna Mačkić about the architecture of memory, Arna invited the social rebellion collective We Sell Reality. The collective makes products and installations and creates performative interventions in public spaces. The team consists of around 15 social designers. Most members of the collective came here as refugees and are in limbo. The makeup of the team can change throughout various projects, those who would like to join is welcome.
Tuesday 12 December 2023. Tickets are available for 17,50 euro and include a simple dinner. Get your tickets here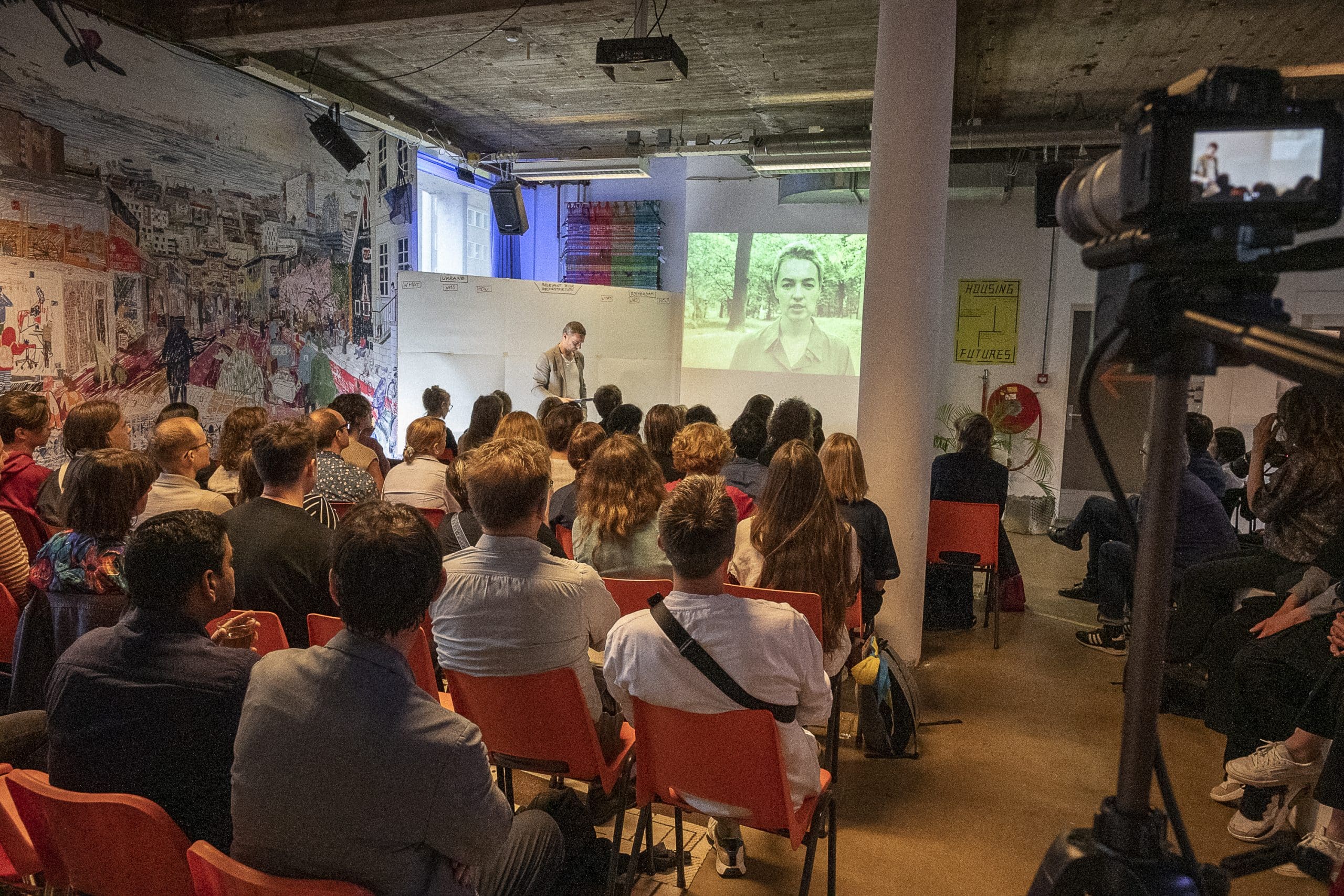 Public symposium on the implications of a total demolition ban for our cities, public housing and economies. More and more researchers and designers are advocating a total demolition moratorium. Instead of wanting to build new buildings every time, architecture could focus on transforming, densifying and uplifting. It requires a reversal in the ethics of the architect, but no more demolition could produce architecture that is far less environmentally damaging, and more rich and varied than the parade of new objects with which the profession now associates itself.
Taking place on Thursday 15 February 2024, 13:00 – 18:00. More info soon.