Wall to Wall field club
A field club with MacGuffin Magazine on Sunday 22 January 2023.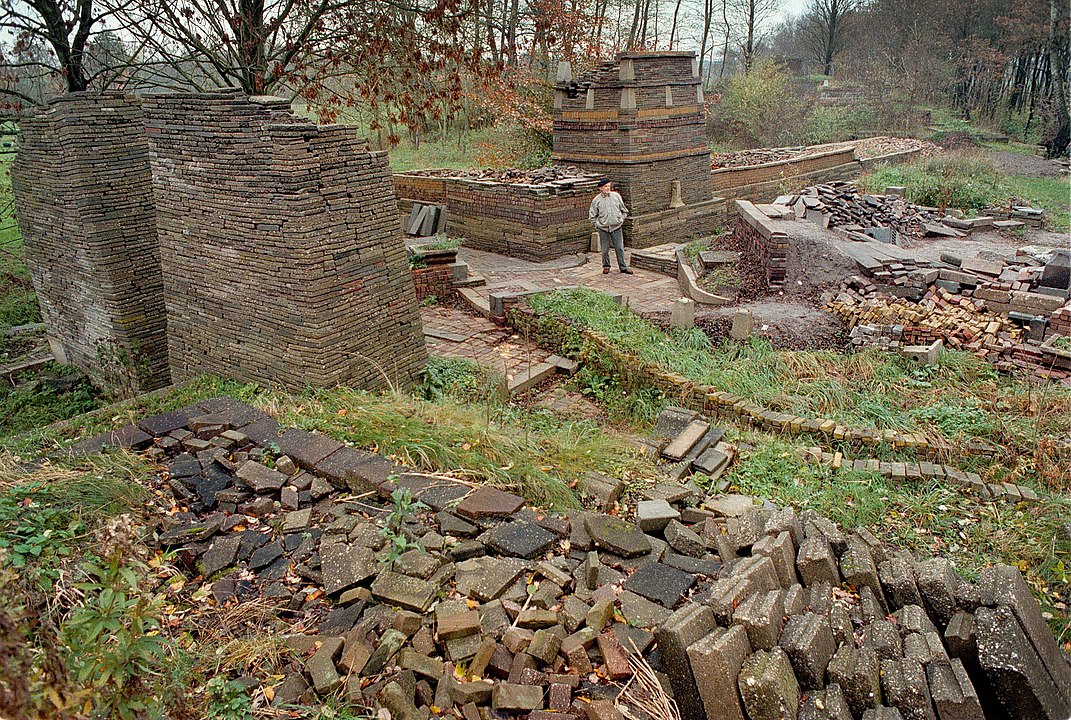 Decades before recycling waste became a design mantra, artists Louis le Roy and Krijn Giezen were already putting the adage 'Waste = Material' into practice. On Sunday 22 January 2023, we went on a unique day-long field club excursion to three of their magna opera: Louis le Roy's forever growing Ecokathedraal in Mildam and Heerenveen, and Krijn Giezen's botanical sound barrier in Rhoon.
This intensive excursion was filled with animated explanations and inspiring conversations about art, waste and landscapes. Architectural historian and Le Roy expert Piet Vollaard, artist and former Krijn Giezen student Arnoud Holleman and Ecokathedraal 'groundskeeper' Peter Wouda met us on site to elaborate on the making and context of these never-ending designs.
Arnoud Holleman is an artist, filmmaker and writer. In his hybrid career he has worked with theatre companies and magazines, directed for television and curated exhibitions. Currently he is preparing a documentary about his former teacher Krijn Giezen, focusing on the posthumous changes in his oeuvre – and the complex questions that come wit hit.
Piet Vollaard is an architect and architecture critic. His current activities focus on urban nature as part of the designer-ecologists collective The Natural City, and Stad in de Maak / City in the Making, a collective of architects, designers and artists working in the field of commoning and activating empty buildings and related urban activism. He has published various Architecture guides in the Netherlands and monographs on Herman Haan, Frank van Klingeren and cepezed, among other things. In 2003 he wrote the book Louis G. Le Roy- Nature, Culture, Fusion together with Guido Overbeek.
Peter Wouda is a photographer, (open source) web-developer and eco-cathedral builder. He met Louis le Roy in 1992 and worked together with him on his eco-cathedral in Mildam. Peter also photographed for the books that are published by the Stichting TIJD, a foundation initiated by Louis le Roy and his wife Inge in 2001. He was board-member for many years, gives lectures about le Roy and organizes excursions. Since 2005 he is master builder of the eco cathedral of Heerenveen.